The Best Seafood Restaurants of the Emerald Coast
Florida is famous for towering palm trees, beautiful sandy beaches, and some of the world's most delicious seafood. So next time you have a craving for the ocean's bounty, make a reservation and dine out. Here's a list of the best seafood restaurants in Crestview.
J.C. Seafood House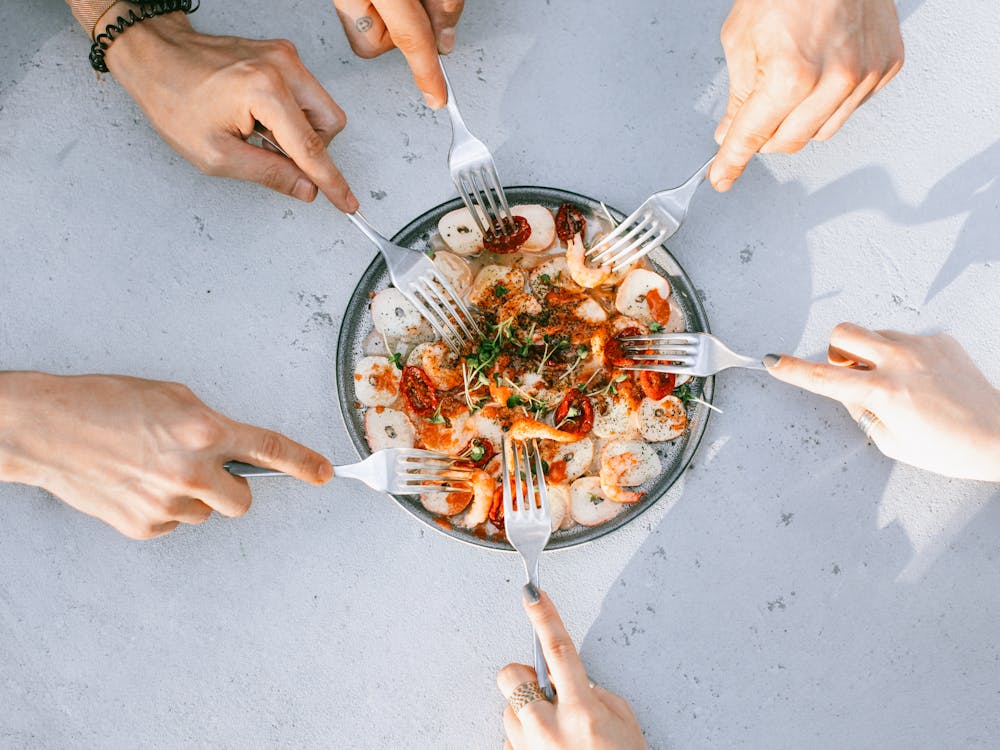 The chef at J.C. Seafood House always uses fresh ingredients in this restaurant's flavorful dishes. Start with an appetizer, such as fried calamari or shrimp cocktail, then move on to the main course. You'll enjoy every bite of the tilapia basket. It features four crispy fried fillets with your choice of side dish. We recommend the hush puppies, or you can opt for a healthier version and get a helping of broccoli.
You can order a fish sandwich for lunch or build your own seafood combo for a hearty dinner. Choose from clams, mussels, crawfish, shrimp, crab, or lobster tails. It's a feast you won't soon forget. Bring the family along. Even if the kids balk at the seafood specials, they can order traditional kid-friendly options, such as burgers and fries.
Location: 180 Cracker Barrel Drive, Crestview.
Hours: 11 a.m. to 10 p.m. Sunday through Thursday, and 11 a.m. to 11 p.m. on Friday and Saturday.
Stewby's Seafood Shanty
Stewby's Seafood Shanty opens daily to satisfy your seafood craving anytime it hits. This neighborhood charmer, based on the locally famous Sam's Oyster House, offers four locations, including our favorite right here in Crestview. This spot provides takeout or dine-in on some of the area's most affordable seafood. Stewby's purchases all its fish, oysters, and shrimp locally, so you know they're fresh. This restaurant also touts a convenient drive-thru if you want to order and go.
You'll love how the owners kept Sam's Delights on the menu, and they prepare them the way he did, including his signature gumbo. You can order a fish sandwich classic Sam-style, with coleslaw and tartar sauce on a sesame seed bun. We also enjoy the fish and shrimp tacos, and there's even yummy popcorn shrimp on the kid's menu. Have a seat on the enclosed deck. It's a fantastic spot to fill up on good eats year-round.
Location: 4120 S. Ferdon Blvd., Crestview.
Hours: 10:30 a.m. to 8:30 p.m. Sunday through Thursday, and 10:30 a.m. to 9 p.m. on Friday and Saturday.
Emerald Isle Seafood
If you love Gulf Coast seafood prepared to order, then head to Emerald Isle Seafood. This family-owned and -operated restaurant serves locals both lunch and dinner. It's well-known around Crestview for its delicious chef's specials and fresh oysters on the half-shell. The best part is friendly team members bring everything to your table quickly.
We recommend starting with Emerald Isle's signature smoked tuna dip with pico de gallo and crackers. Stave off those afternoon hunger pangs with a sandwich, such as a popcorn shrimp po'boy on a French roll or the mahi option. It's a golden fried fillet topped with real bacon and a drizzle of ranch. For dinner, try the blackened yellowfin tuna steak with a honey-bourbon glaze that the chef pairs with a side of jumbo fried shrimp. Enjoy a meal at this casual restaurant, or pick up fresh seafood at its market to cook and serve at home.
Location: 1260 S. Ferdon Blvd., Crestview.
Lunch Hours: 11 a.m. to 2:30 p.m. Tuesday through Saturday.
Dinner Hours: 4 p.m. to 8 p.m. on Tuesday, Wednesday, and Thursday, and 4 p.m. to 8:30 p.m. on Friday and Saturday.
Samuel's Roadhouse
While it's true that Samuel's Roadhouse serves some of the best steaks and ribs in Florida, it's also a terrific place to go for seafood. This laid-back venue offers roomy seating, open-flame-grilled food, and a full bar. If you like a little heat to start off your meal, munch on delights such as the boom boom shrimp. The chef covers these fried beauties in a spicy cream sauce.
You can't go wrong with classic surf and turf here. Add shrimp, scallops, fish, or a lobster tail to your steak dinner. Those guests who are eating light will love the crawfish salad. It comes with a heaping half pound of hot sauteed or fried crawfish on top of a large salad. If you're not sure what to order, we recommend the fish of the day. These wild-caught Gulf fish fillets come grilled or fried, whichever way you prefer. Alternatively, opt for the ribs smothered in Samuel's signature sauce while the rest of your party devours scrumptious seafood.
Location: 114 John King Road, Crestview.
Hours: 4:30 p.m. to 8:30 p.m. daily.
Bamboo Sushi Bar & Hibachi Express
Bamboo Sushi Bar & Hibachi Express is an upscale Asian eatery with a long list of delectable seafood entrees on its menu. It's the ideal combination of delicious seafood made from the finest quality, fresh ingredients, affordable prices, and a fun ambiance. Joe Rice and Danny Ledford opened the restaurant in 2007, and today they offer three nearby locations, including one in Crestview. Their team makes you feel welcome when you walk through the door, so don't hesitate to check it out.
Your taste buds will love Bamboo's award-winning dishes, such as its best in Emerald Coast sushi. You don't have to stick with raw fish, either. Bamboo's menu features panko fried shrimp with various sauces, such as sweet chili, teriyaki, and spicy bamboo. There's also sashimi with the catch of the day, miso soup, and steamed rice. For a trendy healthy option, order a poke bowl. You can get yours piled high with tuna or salmon, plus all the options, such as avocado, seaweed salad, pickled ginger, and smelt roe.
Location: 2505 S. Ferdon Blvd., Crestview.
Hours: 11 a.m. to 9 p.m. Monday through Thursday, 11 a.m. to 10 p.m. on Friday and Saturday, and 11 a.m. to 9 p.m. on Sunday.
Well, there you go. The friendly folks at Allen Turner Chevrolet put together this guide to Crestview's best places to dine on seafood. Did we miss your favorite Florida haunt for fish and more? Let us know if we did. Drop us a line so we can check out your recommendations for ourselves.
People Sharing Seafood by ROMAN ODINTSOV is licensed with Pexels License