4 Most Frequently Asked Questions About the 2022 Chevy Colorado
Midsize pickup trucks are some of the most versatile vehicles on the road, as they can comfortably seat up to five people, carry reasonably large amounts of cargo, do well in off-road situations, and have great hauling and towing capabilities. Part of its second generation, which was first introduced in 2015, the 2022 Chevy Colorado is an improved version of an already impressive vehicle. If you're in the market for a new pickup truck, you likely have plenty of questions about this one. Here are four of the most frequently asked questions about the 2022 Chevy Colorado.
Why Is the 2022 Chevy Colorado Worth Buying?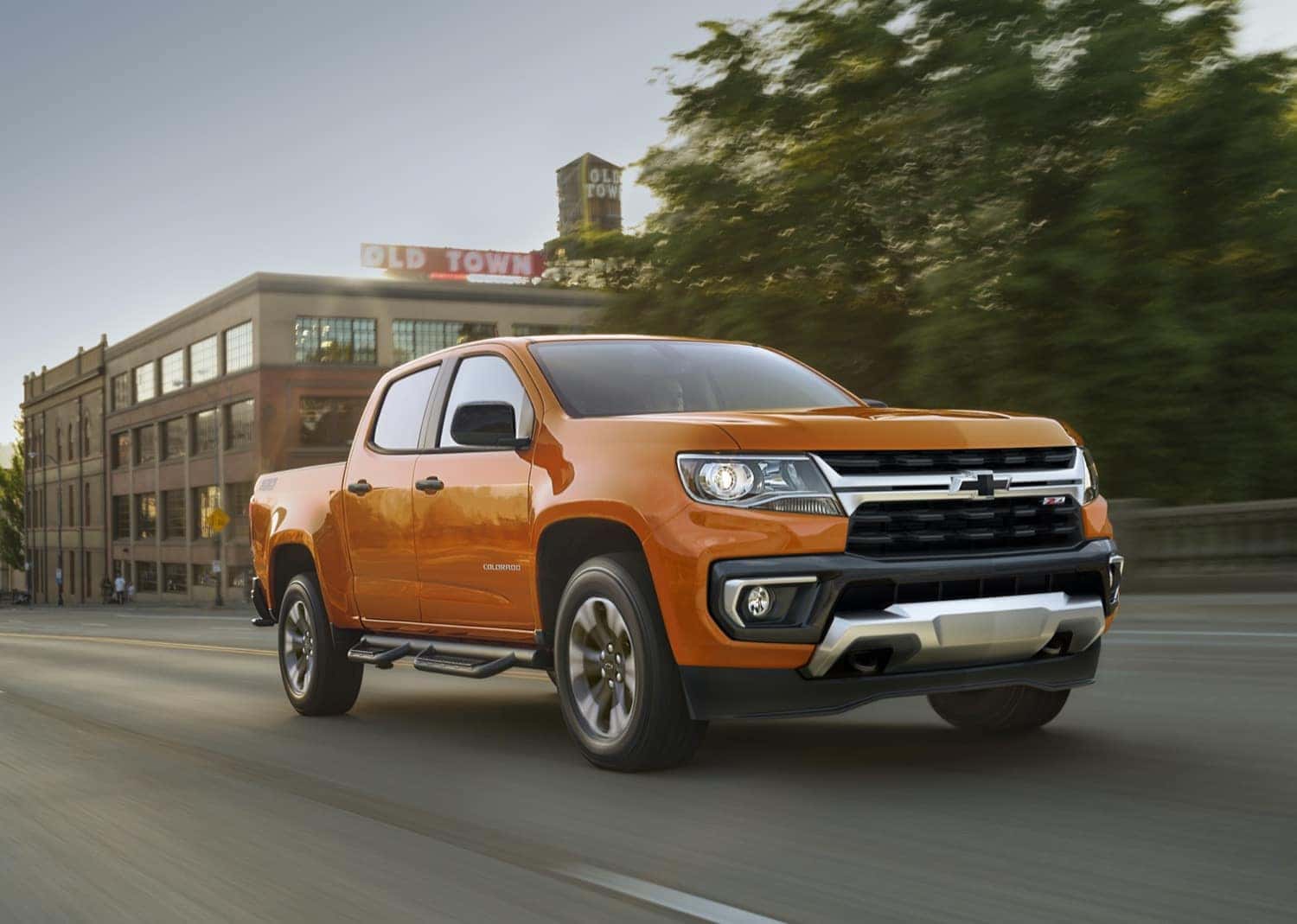 The answer to this question depends on your personal preferences and what you plan to do with your pickup truck. If you plan to use it as your primary vehicle, the 2022 Chevy Colorado is great for daily personal use. It's very agile for a vehicle its size and offers spacious and comfortable seating for everyone inside. The 3.6-liter V-6 engine can help the Colorado reach a speed of 60 miles per hour from a complete standstill in only 7.3 seconds, which is a great time for a pickup truck.
If you value modern technology, you'll be happy to hear the Colorado comes with many modern safety and infotainment systems. Smartphone connectivity through Apple CarPlay and Android Auto are standard, and buyers can choose to upgrade to the amazing-sounding Bose audio system. The Colorado also features a 4G LTE Wi-Fi hot spot for maximum connectivity. As for active safety systems, its safety package includes vital driver aids such as forward collision warning and lane departure warning, which can help you notice and avoid potential dangers in due time.
Finally, if you're buying a pickup truck, odds are you'll also be using it for work. The 2022 Chevy Colorado has some of the highest tow ratings in its class, with the V-6 version towing up to 7,000 pounds. It can tow even more — up to 7,700 pounds — when equipped with Chevy's diesel engine. It also comes with a trailer brake controller that improves safety by controlling the trailer's brakes, which can be very useful when towing loads over 3,000 pounds. Its maximum payload is around 1,500 pounds, also among the best in its class.
What's New With the 2022 Chevy Colorado?
The main addition to the 2022 Colorado model is the new Trail Boss package, which adds to the Colorado's versatility by enhancing its off-road capabilities. It includes a leveling kit that raises the suspensions by 1 inch, adds skid plates, and removes a front air dam to help the Colorado go over various obstacles with ease.
The package also enhances the Colorado's look by adding 17-inch gloss black wheels and a great-looking black exterior trim that includes all badges. Overall, the 2022 model brings additional improvements to the 2021 one, which was already a top pickup truck and among the best in its class in several categories. Each model since the initial 2015 release of the second-generation Colorado has brought new and highly useful features, helping the truck keep up with new developments in the industry.
What Are the 2022 Chevy Colorado's Trim Levels?
The 2022 Chevy Colorado is available in four trim levels: Work Truck (WT), LT, Z71, and ZR2. Here are some highlights for each:
WT: Although it's the Colorado's basic version, you wouldn't know it by looking at the list of features. The WT trim includes a 7-inch touch-screen infotainment system, full smartphone connectivity, and a fantastic six-speaker audio system, plus optional features such as cruise control, a 4G Wi-Fi hot spot, remote keyless entry, and a remote-locking liftgate.
LT: The second trim improves upon the standard version by adding useful and exciting features, such as the larger 8-inch touch-screen interface and leather steering wheel with audio controls. Optional features of the LT trim include automatic climate control, emergency braking, a seven-speaker Bose audio system, and a navigation system.
Z71: This trim includes most options from previous ones and adds elements that make the 2022 Chevy Colorado off-road-ready. It includes special off-road suspensions, a locking rear differential, a hill descent control system, and all-terrain tires.
ZR2: The 2022 Chevy Colorado's top trim adds even more off-roading features, turning it into an all-terrain beast. It raises its suspensions and adds special dampers, fits it with larger off-road tires, includes an electronic locking rear differential, and features design elements that make it stand out from other available trims.
What Are the 2022 Chevy Colorado's Engine Options?
The 2022 Chevy Colorado has three possible powertrains. The basic WT trim is equipped with a capable 2.5-liter engine that can produce up to 200 horsepower and 191 pound-feet of torque, helped by a smooth six-speed automatic transmission and rear-wheel drive. While this package might be enough for your hauling and towing needs, Chevy's offers two more options if you feel you could use more power or torque.
You can equip higher trims with a 3.6-liter V-6 engine that has a maximum output of 308 horsepower and 275 pound-feet of torque, paired with an eight-speed automatic transmission and available all-wheel drive. This powertrain is only available for the extended cab version. Alternatively, you can choose the diesel version if you prefer its low-end torque when towing heavy loads or venturing off-road. It can produce up to 181 horsepower and a massive 369 pound-feet of torque, with the help of a six-speed automatic transmission.
The 2022 Chevy Colorado appeals to a wide variety of pickup truck drivers. While some drivers value power and capability, others want a truck they can use to take their families on weekend road trips. The Colorado can easily do both and a multitude of other things. If you want to know more about the 2022 Colorado, don't hesitate to call us at Allen Turner Chevrolet or pay us a visit. We'll answer all your questions and set you up for a test drive of this popular pickup.
More Posts You'll Like