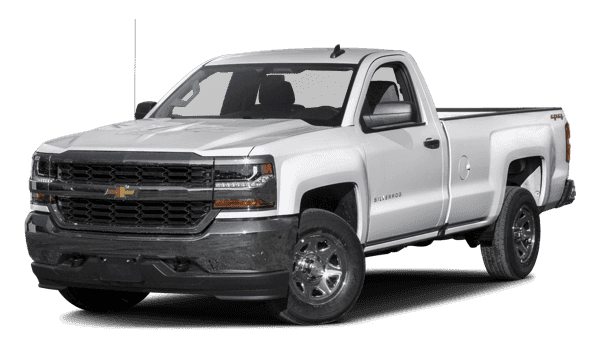 Used Chevrolet Silverado 1500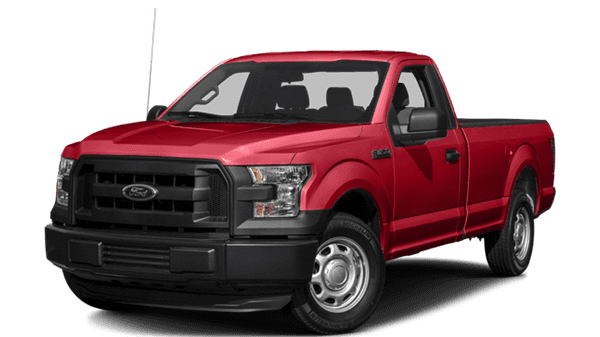 Used Ford F-150
Used Chevrolet Silverado vs. Used Ford F-150
The Chevrolet Silverado vs. Ford F-150 both demonstrate strong performance and reliability standards. Take a look at what the two pickup trucks have to offer, and then shop our pre-owned Silverado 1500 inventory at Allen Turner Chevrolet in Crestview.
Durability: The Silverado 1500 sports a high-strength roll-formed steel bed, so while it's a heavier vehicle overall, it can handle more wear and tear than the F-150's aluminum bed.
Gas Mileage: The 2017 Ford F-150 achieved better mileage than the Silverado, with an EPA-estimated 19 city mpg* compared to the Silverado 1500's 18 city mpg* rating.
Performance: With these trucks the trade-off for gas mileage is performance–from 2015 to 2017, the baseline Silverado delivered 285 hp where the baseline F-150 is 282 hp.
Towing Capacity: With great horsepower comes great responsibility, and a used Silverado can handle it, with the Silverado towing capacity of up to 9,400 lbs. The Ford F-150 towing capacity is 8,000 lbs.
Why Buy a Used Chevrolet Silverado?
For two years in a row now, Kelley Blue Book named Chevrolet Silverado HD as the Best Resale Value which is hard to argue against in the competition. Contact us today to schedule a test drive in a used Chevrolet Silverado 1500 at Allen Turner Chevrolet near %%di_target_city_5%%!
More from Allen Turner Chevrolet
Looking for a reliable SUV that combines power and fuel economy for your Florida area drives? Look no further than the Suburban, available at Allen Turner Chevrolet. With the Chevy Suburban, you don't have to sacrifice performance to receive some favorable MPG numbers. The Suburban was designed with efficiency in mind, combining horsepower with a large fuel…

Looking for a reliable SUV that combines power and fuel economy for your Crestview, FL area drives? The Chevrolet Tahoe is a highly popular option, a step down in size from the Chevrolet Suburban, yet still spacious and capable. The new Chevrolet Tahoe, available at Allen Turner Chevrolet, has a lot to offer drivers and adventurists…

March is Chevy truck month, a time of year dedicated to all things Chevy truck related. During this month, you'll find a variety of Chevy Truck Month specials and Chevy Truck Month incentives to make getting your new pickup truck easier than ever. Learn more about Chevy Truck Month by contacting our Chevrolet dealership in…